Absen is the most well know and premium brand Led Screen manufacturer
Established in 2001, Absen is the world's leading LED display brand, renowned for its high-quality products, global presence and full-service capabilities. From live events to corporate events, from MICE events to government summits, Absen's screens has been used in more than 50,000 installations in over 130 countries. No matter where you live, work or play – chances are you will have come across Absen screens including NBA games, FIFA World Cups, Times Square and even Presidential live debates.
In recent years, Absen LED Screens have gained significant popularity and recognition in the world. The advancements in display technology have led to a surge in demand for high-quality visual solutions across various industries. This article aims to discuss the current presence and applications of Absen LED Screens in Azerbaijan.
Konsis Group has purchased Absen P2.6 premium quality rental led screens for Azerbaijan market
Absen P2.6 screens will make your events shine even brighter. In this new purchase Konsis has opted for HDR quality receiving cards, with 3840hz refresh rate and 1000nits brightness. Curve led stages will be possible with help of curve cabinets and genuine stacking bars. Konsis will serve its hospitality, travel and corporate clientele with advanced led screen which will be supported by Novastar's most advanced H9 splicer processors with optical connection cabling.
Below we will describe some of our new led screen technical capabilities.
Amazing Visual Experience
Superior visual performance with high brightness and high refresh rate, ready to create stunning event moments at any time. Brightness of our indoor P2.6 screens is 1000nits. Refresh rate is 3840Hz.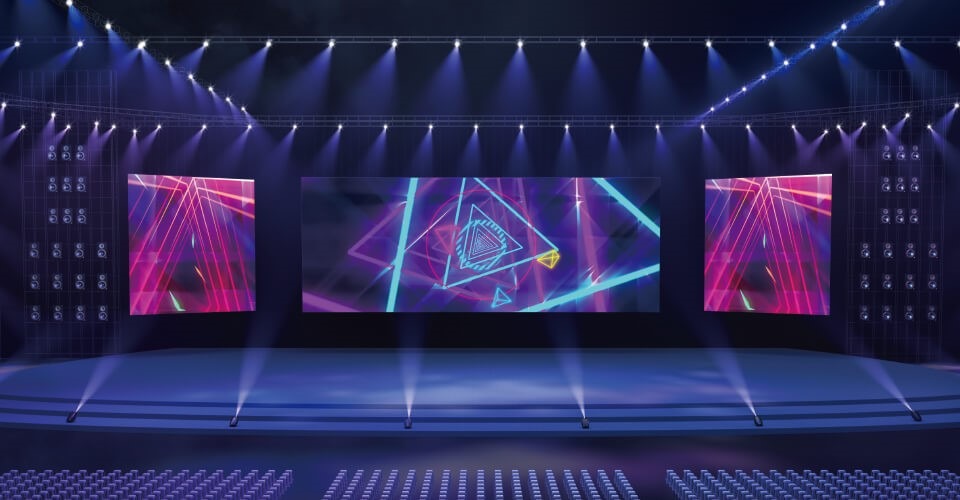 Excellent Curving Capabilities
Featuring a durable curve locking system, the Absen led screen supports concave and convex connection to create various shapes and build a more creative stage.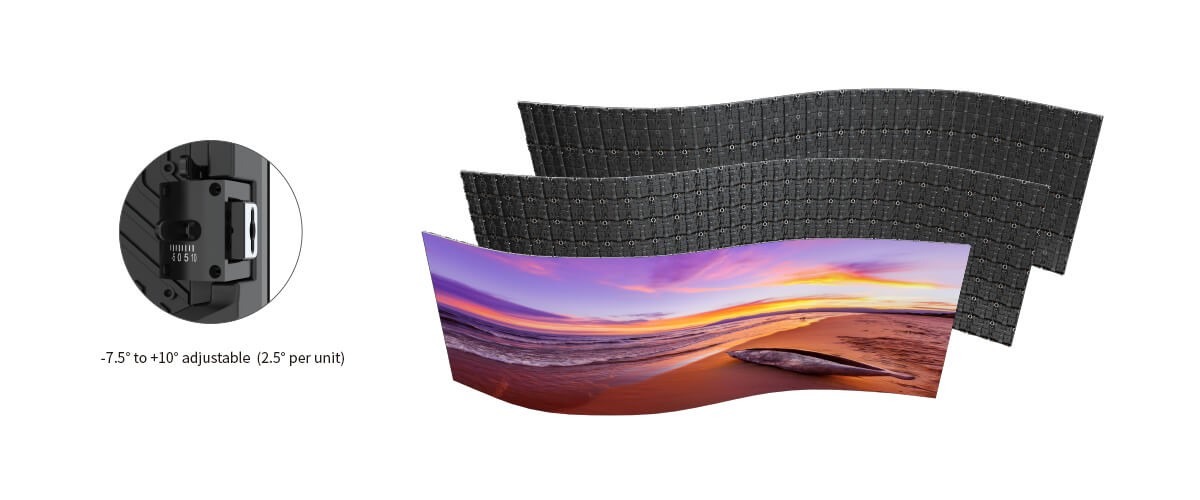 Considered Anti-Collision Design
Adopts anti-collision design to avoid direct collision between LEDs and the ground, thereby effectively protecting the LEDs on the edge.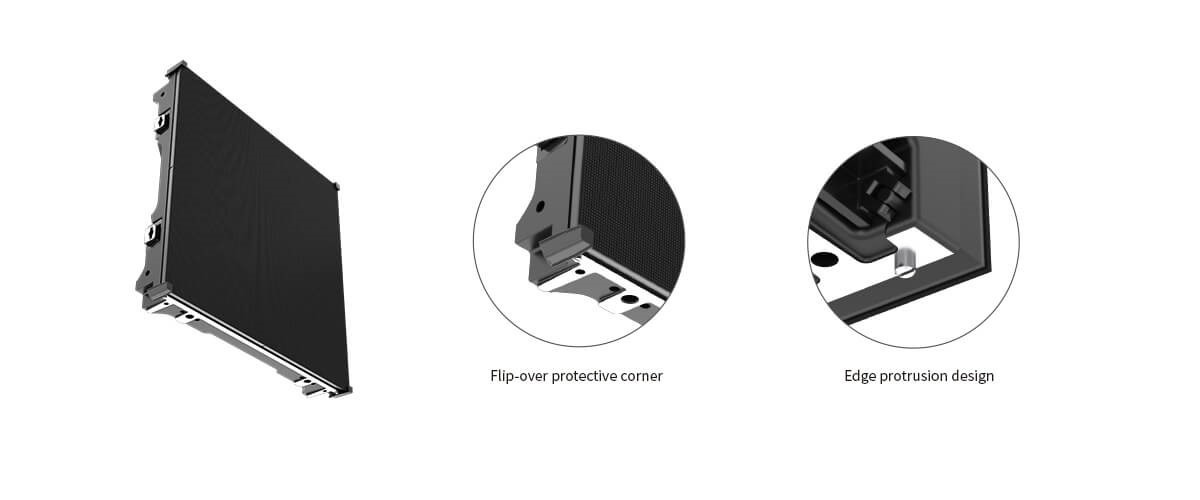 High-Quality Cable Connectors
The Absen P2.6 series incorporates high-quality cable connectors for power and data transmission to achieve stable power and data signal transmission, and are equipped with high-quality cables to further reduce the failure rate.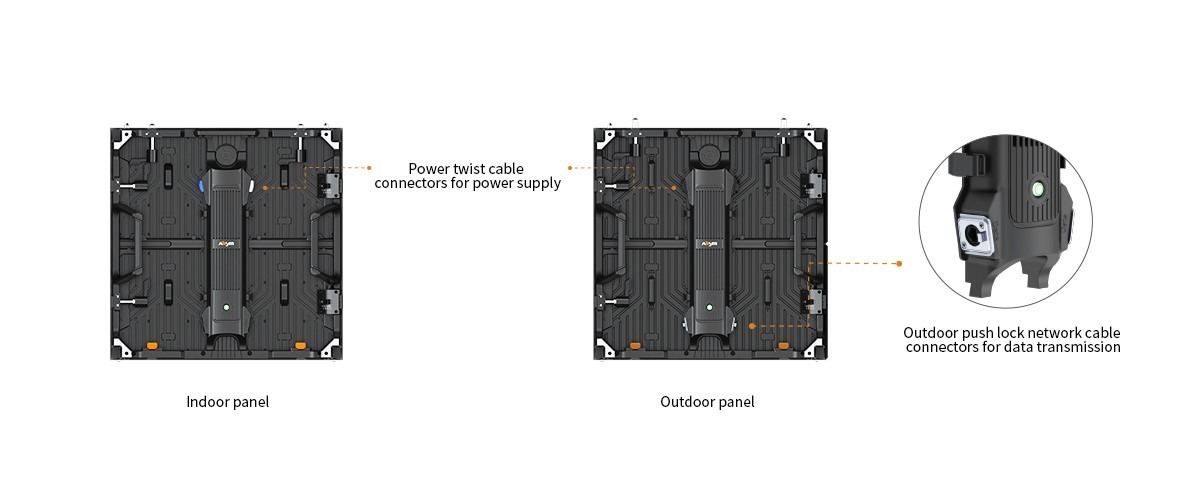 Multiple Installation Methods
Hanging and stacking installation solutions are both available to easily cope with the diverse requirements of the site environment. Moreover, holes have been reserved for tying nylon ties to support the installation of square tube trusses, saving more labor and material costs.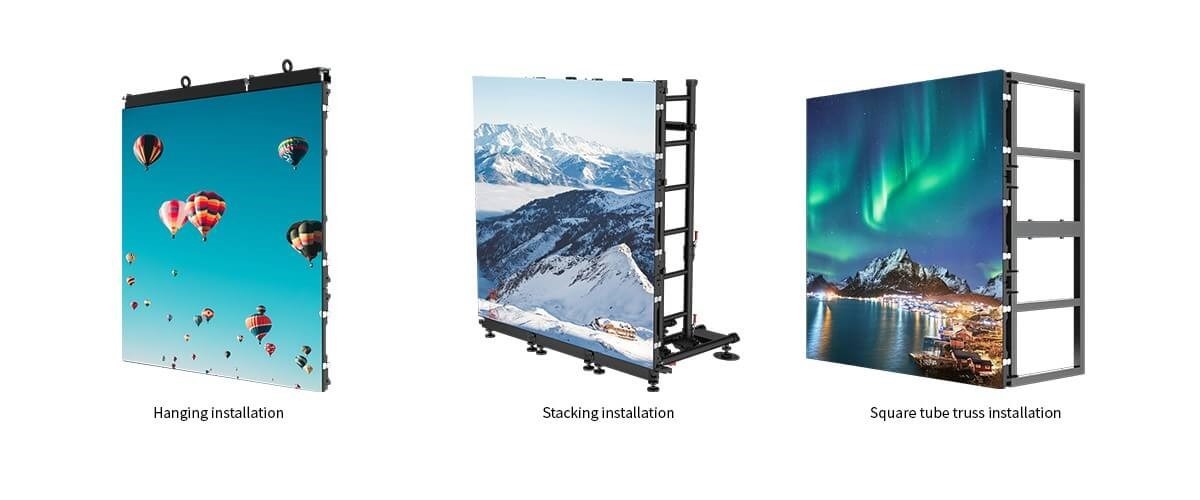 Modular Design for Easy Maintenance
Absen P2.6 series led screens support front and rear maintenance of modules and power box.