For 16 years, we lead in all fronts of the event industry in Azerbaijan!
We are the only company in Azerbaijan that provides organizational, creative services and technical equipment rental in the field of events and conferences.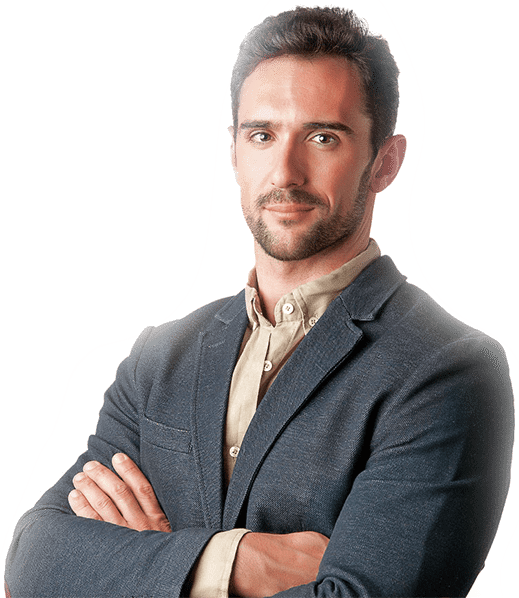 Fun Facts
We are the trendsetters in events and hospitality industry
We provide you with peace of mind in your next project in Azerbaijan, because the largest professional team in the industry got your back for a stress free experience.
Large organizations select Konsis for event organization and technical support
Technical support
We provide full audio-visual technical support for events
Operational organization
With our excellent organizational skills, everything will go according to plan
Our goal
Our main goal in all projects is always customer satisfaction
Fast and agile
We work quickly and efficiently, and we fulfill our promises
We offer more than 45 services on events and organizational support
AV equipment and resources for the organization of all services belong to Konsis. We use the latest technology in our work.
Articles about our services and events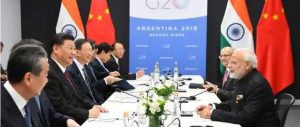 It's 2024 and we're getting questions from event organizers about wired or wireless conference microphones. We have explored this topic
More»
Reviews
We are always pleased to receive positive feedback from our customers
Negative or positive – it does not matter, every feedback helps us to improve. When we get positive feedback, we know that next time we need to work even harder. When we receive a negative opinion, we are motivated to find the cause of our shortcomings and eliminate them.

Thank you for making a very complex workshop easy! We give training in countries around the world and we have never experienced such wonderful service from the event support at the venue. Your staff were prompt, always paying attention to every detail we needed from having the sound system ready to go, making sure the microphones were all charged and ready to go and supporting us every moment. Thank you for making this training such a positive experience by supporting our IT needs and I will make sure that BP is well aware of our positive experience here.

Excellent work! I have been cooperating with Konsis since 2020 in various capacities. It is always a pleasure to work with such professionals. I appreciate the organization of your work (including the preparation, implementation and follow-up an event), all is clear and swiftly arranged. Your quick replies to our emails are particularly appreciated given the very tight deadlines we currently have. I look forward to working with you in the future as well.

I am very pleased to write this letter of recommendation for KONSiS. We have a long-term productive cooperation with them. KONSiS has an extensive experience in conference organization, event management services, translation and interpretation. In all the time that we have been working together they always show professional and responsible attitude to the job. This company proved itself as reliable and responsive partner. It is a pleasure to work with them. I can confidently recommend KONSiS to every company looking for professional services.

Thank you for a great job of your team at SOCAR Polymer meetings in Hilton on May 12. We want you to know that we are very pleased with the quality of service your company provide. We sincerely appreciate your responsiveness and the way you conduct business. We have recommended your company to others because of our satisfaction with your service. We look forward to doing business with you for years to come.

Thank you very much for the outdoor activity you and your team organized for us! Our colleagues really enjoyed it, and we all were in need of such energizing, funny, at the same time active event together after long separation due to pandemic. Once more thank you very much for creating such amazing opportunity for UNICEF family to get together and enjoy the time outside. Looking forward to future events with KONSIS team 😊

We would like to express our gratitude for your services provided to UNECE on 21 April in connection to organising National [Online] Workshop on implementing the UNECE Strategy. The online platform "Zoom" provided, by your company Konsis, worked very well and especially we value your personal technical management of the entire meeting which went smoothly and without any inaccuracies. We thank you again for helping us in organizing this virtual event and we are happy to mark your services as excellent for the note of our colleagues in UNDP-Office in Baku.

Excellent Teambuilding Games! We had the opportunity to use the services of Konsis Group during last month in organizing teambuilding activity for top management staff. We were quite satisfied with the techniques and professional level of team. The prices are also very reasonable in comparison with other providers. I am confident about the services of Konsis Group and can surely recommend them.

The Ministry of Education of the Republic of Azerbaijan has been cooperating with Konsis since 2008. Konsis proved to be a reliable partner providing us with conference organization, written translation, simultaneous interpretation and equipment rental services. Konsis team has always accurate and detailed approach in dealing with our requests. It always performs a quality work in deadline-driven environment. Konsis often took the initiative to ensure timely fulfillment of our requests, as well as made useful proposals to increase efficiency of the implemented activity. Ministry of Education is confident in recommending Konsis as a reliable company and is committed to continue bilateral cooperation in future.

Konsis has been selected through tender process and given a preference for having enough internal resources, good material and technical base to fulfill our requirements. Its well-established office conditions and office based working staff guaranteed quality work. Working with Konsis was efficient money wise, having executed urgent requests without charging extra payment and being able to function under pressure and tough requirements. The results of cooperation with Konsis were satisfying and progressive. Konsis is a reliable company that is worth cooperating with. We would highly recommend Konsis as it demonstrates good service level and sustainability in its operations.

30 İyul tarixində təşkil etdiyiniz "Team event" üçün bütün Bolt komandası adından təşəkkürümü bildirirəm. Kifayət qədər keyfiyyətli və profesional şəkildə təşkil olunmuş Komanda oyunu oldu. Oyunlar Komandanı həm əyləndirdi, həm də məhsuldar vaxt keçirməklərinə şərait yaratdı. Çox sayda pozitiv rəy aldığımı təkrar bildirmək istəyirəm. Əməkdaşlığımızın davamlı olacağına inanıram.

We are pleased to recommend KONSIS LLC as a good partner providing a high quality translation service.

I write to you to thank you for all the effort, hard work and sleepless nights your team put in to ensure that my event went great

I have repeatedly used simultaneous interpreters from KONSIS and was very satisfield with the quality of their services

It gives me great pleasure to recommend Konsis LLC to your organization. Since March of 2010 we have worked with Konsis LLC. During this time they provided translation, interpretation (consecutive, simultaneous) services and organized several conferences for us. Konsis's attention to details while orqanizinq events is superb as is their knowledge and connections with the very best support people as in translators and interpreters. They have provided audio/visual and simultaneous equipment for a variety of events - ranging from small workshops to high level international conferences. We have never had a disappointing function when Konsis has looked after our requirements. The service has always been the best, the staff is highly trained and very professional, well presented, polite and very efficient. Konsis Company was chosen as our preferred supplier due to their continued professionalism, exceptional translation/interpretation services, understanding of events logistics and consistently high quality of staff at each event.

I write this letter for the purpose of commending to you the services of Konsis LLCan organization proven to be effective and professional in the field of event management. ABA CEELI Inc., Representative Office in Azerbaijan, has long benefitted from the services of Konsis LLC. In our facilitation of training sessions, continuing legal education, and high-level public meetings and conferences, often in multi-lingual settings, Konsis LLC has provided audio/visual support and simultaneous translation equipment and services. Throughout this time, and through all of these events, Konsis LlC has proven to be reliable, punctual, and attentive to details, thus supporting the successful implementation of our activities. Working with Konsis LLC has been a positive experience. It is always easy. The staff is very professional-highly trained, well presented, always polite and very efficient, I can confidently recommend Konsis LLC as a solid and reliable provider of event management services, I encourage you to give them a try.

On behalf of "ARPA- Accountants and Risk Professionals Association" we would like to recommend Konsis LLC Company specializing in various fields of expertise such as premier translation, interpretation as well as conference organization, logistics and other related business services. This company presents operation and high-quality translation of different topics. All of our experience between "ARPA-Accountants and Risk Professionals Association" and Konsis LLC during our two-year association with them has been overall satisfying and productive while performing services on numerous projects. We would like to recommend them to any company seeking business affairs with them.

Azərbaycan Türkiyə İş Adamları Birliyi (ATİB) olaraq, biz üzvlərimizi daim öz sosial məsuliyyətlərini dərk etməyə çağırır, ölkəmizin sosial-ictimai həyatında yaxından iştirak etməyə təşviq edirik. Bu baxımdan, birmənalı olaraq söyləmək olar ki, ATİB Azərbaycanda fəaliyyətə başladığı ilk illərdən özünün sosial məsuliyyətinə çox həssas yanaşmış, ölkəmiz və xalqımız üçün bir çox dəyərli layihələrə və işlərə imza atıb. Bu baxımdan Azərbaycanda fəaliyyət göstərən biznes yönümlü ictimai birliklər sırasında xüsusi mövqeyə malik olan və respublikanın inkişafına daima dəstək verən Azərbaycan Türkiyə İş Adamları Birliyinin (ATİB) 14 oktyabr 2021-ci il tarixində təşkil etdiyi işgüzar naharında İlkin Ramazanlı və Tural Hüseynovun göstərdiyi diqqətə və təşkilati dəstəyə görə öz minnətdarlığımızı bildiririk. Fürsətdən istifadə edərək, Azərbaycan Türkiyə İş Adamları Birliyinə (ATİB) olan diqqətinizə görə minnətdarlıq bildirir, Sizə gərgin fəaliyyətinizdə uğurlar arzulayırıq.

I confirm that I have dealt with Konsis LLC since 2009 during which time they have provided AIMC with excellent services providing translation services. Konsis has proven to be extremely reliable in the past, have provided us with outstanding service and high quality interpreters for every event in Baku. It is a pleasure to work with them. I can confidently recommend Konsis LLC as a solid and reliable supplier, and experts in their field.

It is with great pleasure that I write this letter of recommendation for KONSIS LLC. Azerbaijan Media Center has been working with KONSIS LLC since October 2008 KONSIS's team has always been thorough and reliable in providing conference services to our organization They performecl quality work in a sometimes stressful and deadline-driven environment. Excellent team players, they interacted very well with all our staff members They were very accommodating in meeting orlr requests for changes to the conference needs They often took the initiative to ensure our requests were fulfilled in a timely manner. KONSIS staff was very receptive and prompt in clealing with the issr es during the conferences. The KONSIS team members are highly skilled professionals, with a positive, energetic attitude and an excellent work ethic The team members dedication and high quality work had significant impact both on the quality and cost-effectiveness of our events I work Id welcome the opportunity to work with KONSIS LLC again.

Məlum olduğu kimi 15 Yanvar 2022-ci il tarixində "Four Season" otelində "Demiroren Holding"in Azarbaycanda fəaliyyətə başIamasına həsr oIunmuş Ziyafət keçiriImişdir. Tədbirin reaIIaşmasında yüksək peşəkarIıq və təşkiIati dəstəyin göstərilməsinə görə sizə və aşağıdakı əməkdaşIarınıza təşəkkürümüzü bildiririk. • Jala Bayramova — Tədbirlərin təşkili üzrə menecer • Govhar Mehdiyeva — Tədbirlərin təşkili üzrə menecerin köməkçisi • Gunel ahmadova — əyləncə proqramları üzrə mütəxəssis

I wish to thank you for your expertly use of the audio system during the 70th Independence Day of Israel's reception that took place on May 2ⁿᵈ, at Fairmont Hotel in Baku. Everything related to the audio from the playing of the two national anthems, the speeches and the background music was done very well and to our full satisfaction. I am confident that anyone that will hire your services will be benefited.

It is my pleasure to recrommend the Interpretation and Translation Services of Konsis LLC to you. The company offers top-notch quality, service and rates. Across the board, we are always pleased with the r work. Their services provided at our Examinations illustrate their attention to detail and concern for quality For any our Official tests, the Konsis LLC team set the equipments accurately upon our request. We received more than double positive feedback from the test sessions since using the services. of this company We believe that their accuracy and high-quality equipment led to that success Please consider the Konsis LLC for all your corporate needs. I recommend them and look forward to working with them again

It is my great pleasure to write this letter of recommendation in order to recommend the services of KONSIS LLC. I work with this company for a few months to organize the events in the JW Marriott Absheron Baku, have been completely satisfied and have had the pleasure of viewing professional work of KONSIS LLC over the past months. They have been very reasonably priced, and always do exactly what we ask of them. I'm happy to recommend the services of KONSIS LLC. If you have any questions, feel free to contact me.
Contact
Our offices and production facilities are in Baku, Azerbaijan .
We're glad to discuss your next project. Contact us via the details below.
Our head office address:
SAT Plaza, 10th floor, 133 Bashir Safaroglu, Baku, Azerbaijan
Contact number:
+99450 222 00 13
Our e-mail:
info@konsis.az
Portfolio
Every week new projects are added to our portfolio