Interactive entertainment 360 Selfie at Konsis Group
Have you ever felt like in the center of attention, in the center of crowd's attention, which is illuminated by bright lights? Order interactive entertainment from Konsis Group – a 360 Selfie camera and let your guests of the event feel exactly like this: six light pillars, the latest Go Pro 8 camera, a low and comfortable platform, confetti and a professional assistant – a guarantee of a colorful and impressive video.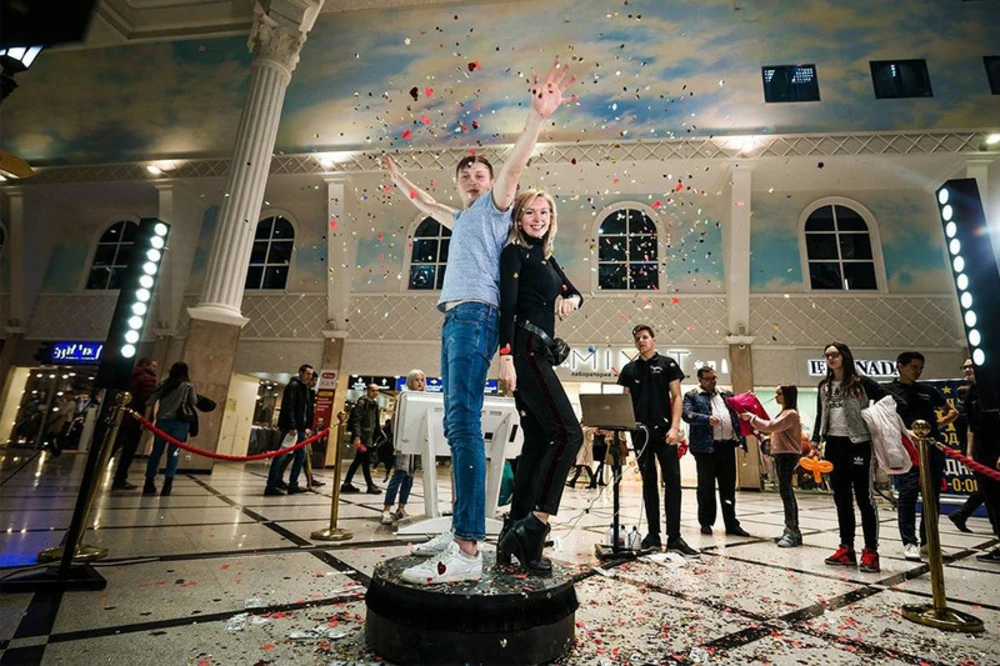 What is 360 Selfie?
360 Selfie is a device that allows you to take slow-motion selfies using a 360-degree camera and instantly send a branded video to email. Be in the center of attention, because everything revolves around you!
Video spinner, 360 Selfie can be used both indoors and outdoors.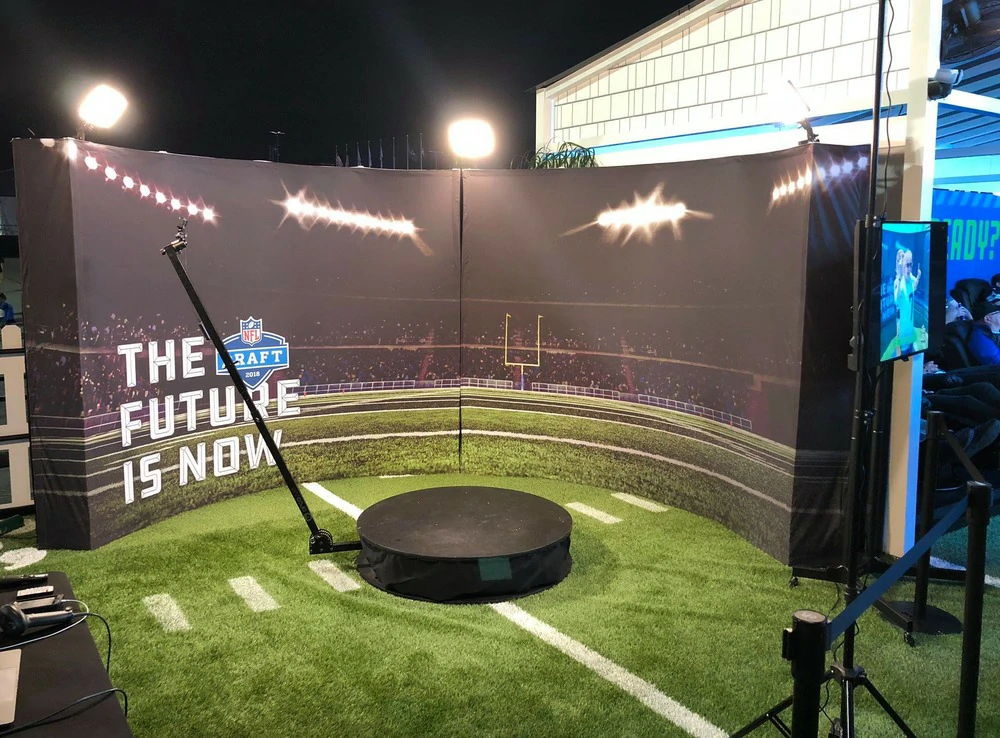 How to use Video Spinner 360 at an event?
Video spinner 360 consists of a platform on which 1-4 people can sit. When a guest stands on the platform, the camera begins to rotate and records 360° video in SlowMo mode. Video can be sent via email using the large touch panel.
Branding is possible using logos, music and screensavers. In addition, it is possible to design the background (the background color can be selected in accordance with the event), branding the base of the rotating video platform and placing a logo on the touch panel.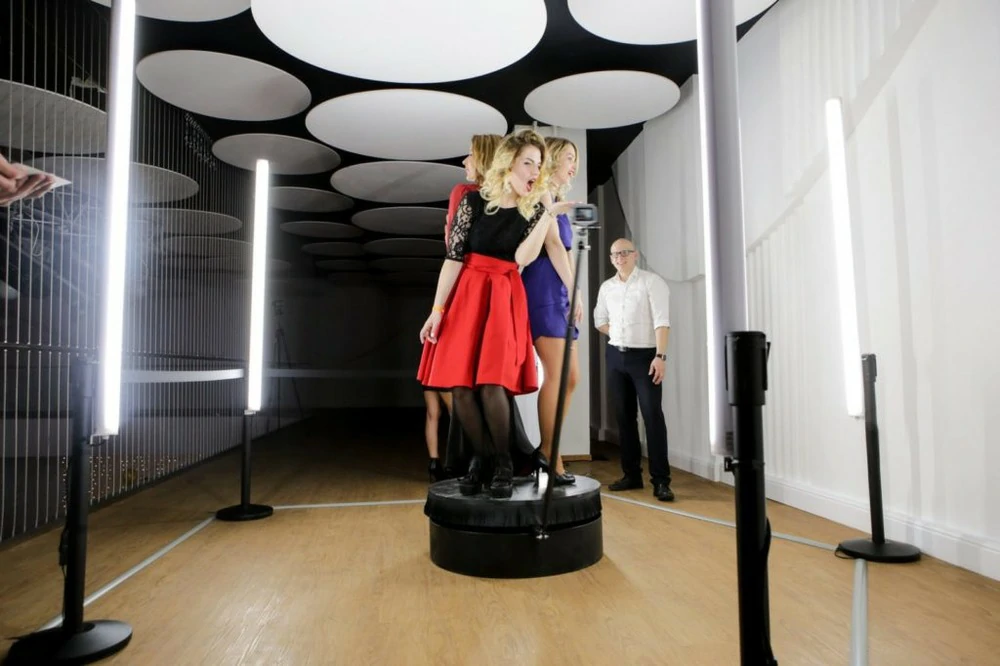 Characteristics of Video Spinner 360
✅ Ability to brand equipment and content
✅ Interactive that causes a WOW effect at events
✅ Output format – VIDEO (MP4)
✅ On average, installation and complete setup takes from 30 to 60 minutes.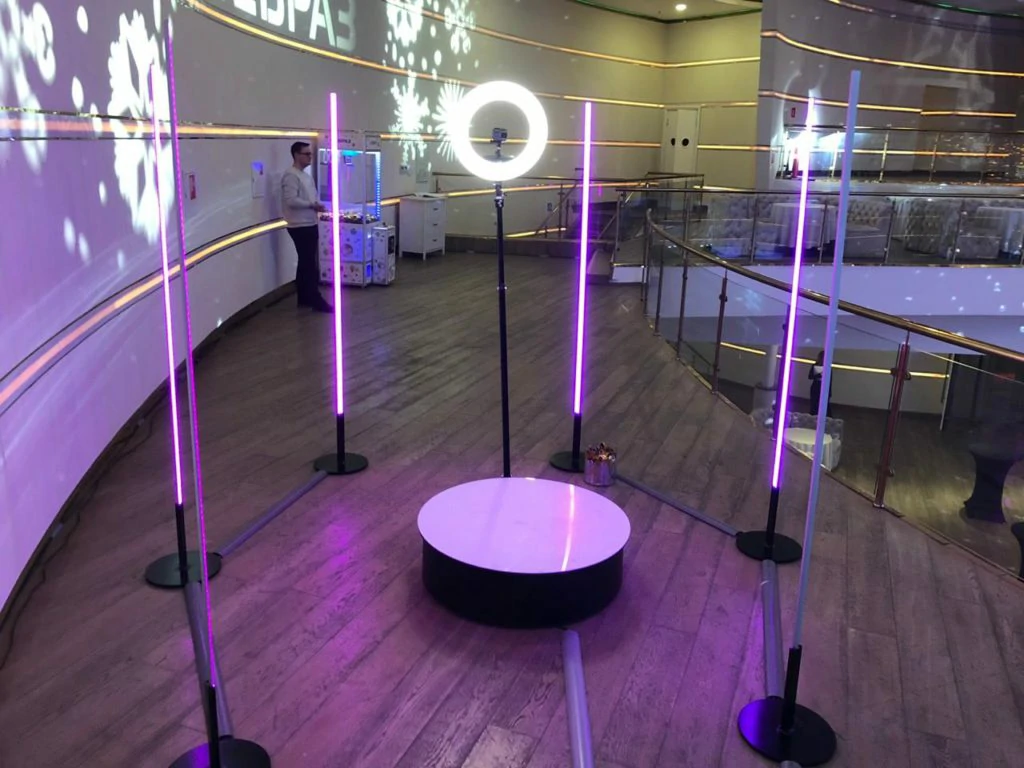 How does the video spinner 360 work?
The video platform is controlled from the operator console. Length, slowdown, video graphics are completely customizable according to your wishes.
Invitation – The operator invites guests to the platform.
Instruction – Instruction takes place and the principle of operation is explained.
Launch – The operator starts the rotation of the spinner.
Shooting – The operator starts shooting, which lasts from 5 to 15 seconds.
Publication-Guest can send the resulting video to his email.
Video spinner 360 is suitable for different formats of events: corporate events, weddings, birthdays, forums, exhibitions.
The spinner 360 will be in demand and interesting for people of different ages who are from 20 to 45 years old
Interactive Video Spinner 360 has a HTP (high throughput); it is possible on average to shoot up to 60 videos in non-stop mode.