Simultaneous Interpretation (SI) is a special type of translation in which the interpreter translates the speech into another language immediately after the original text has been spoken. This type of translation is used at international conferences, meetings, and other events.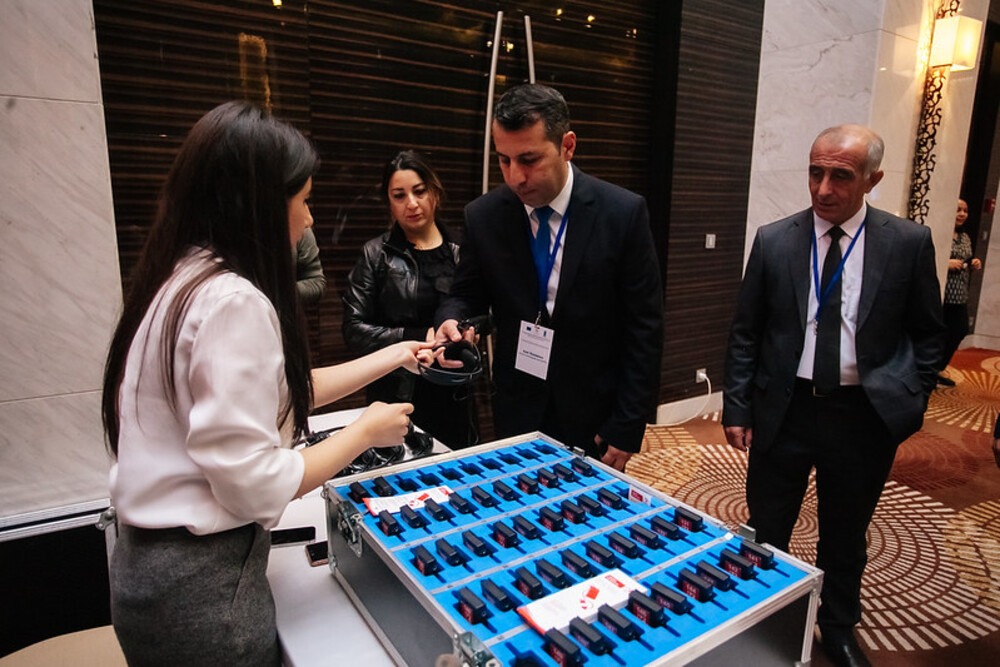 Simultaneous Interpretation services
Konsis Group offers a wide range of Simultaneous Interpretation equipment, including microphones, headphones, sound systems and other devices. All equipment provided by Konsis Group (Konsis) meets high quality standards and guarantees uninterrupted operation throughout the event.
In addition, Konsis Group provides technical support services and training for personnel in the use of equipment. This allows us to ensure high quality of events, as well as meet the needs of clients in the field of Simultaneous Interpretation.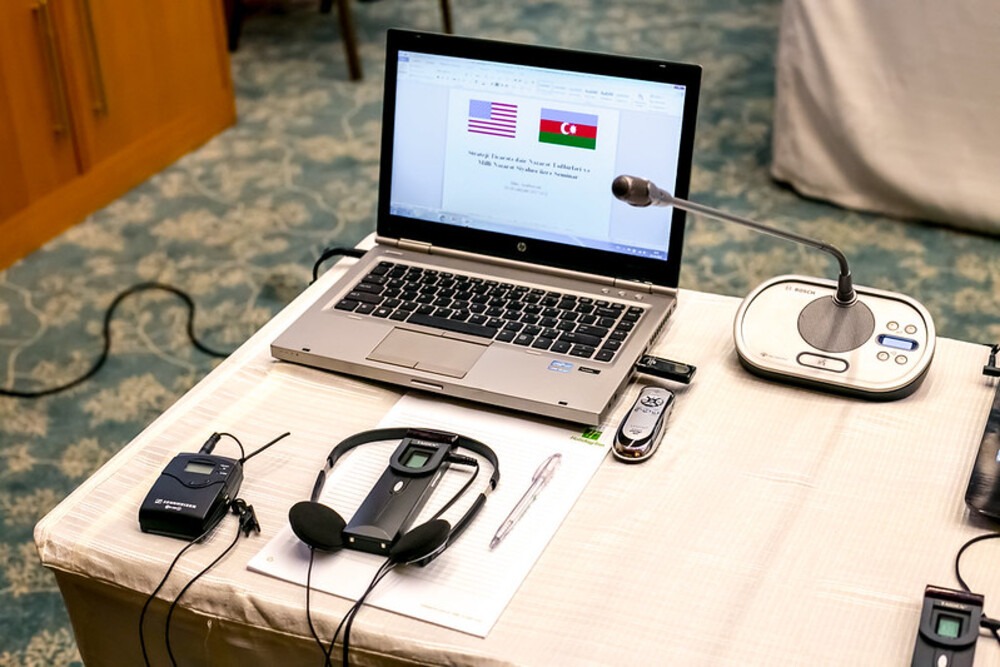 What is Simultaneous Interpretation used for?
The main purpose of Simultaneous Interpretation is to ensure that all conference participants understand the speech, regardless of the language they speak. Such meetings are usually conferences, meetings or symposia, in which delegates from different countries take part. The most commonly used SI device is the 3+1 system. This means that there is one main channel on which the speaker's speech is broadcast, and three interpreters speaking three different languages. In most cases, simultaneous translation systems use the language of the organizers and English.
Simultaneous interpretation systems are complex devices that receive speech signals from a conference, translate them into one or more languages (up to 32 languages) and transmit the speech via infrared technology to each delegate's equipment.
The main purpose of this equipment is high-quality distribution and transmission of translation (speech signal) from the translator to the listener.
The use of Simultaneous Interpretation equipment is absolutely justified when more than one language is involved in a discussion. Thus, conference participants can express their thoughts as fully as possible in their native language, and other participants can understand them without distortion.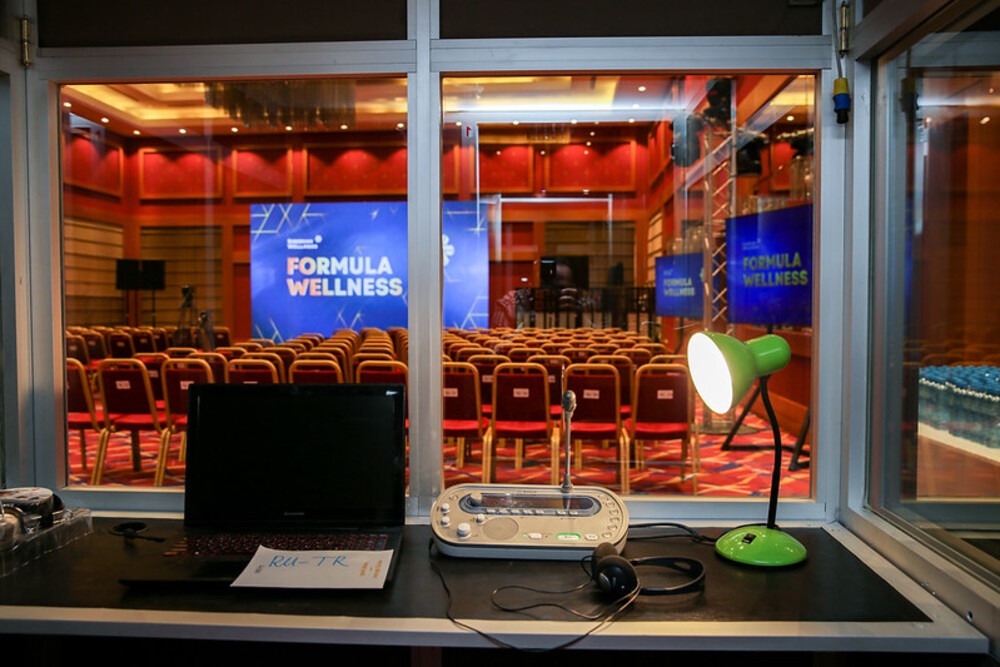 Requirements for Simultaneous Interpretation systems
SI systems must operate without interruption. The simultaneous interpreter must be able to easily work from the system using a remote control. The remote control should be intuitive and easy to set up and use. The delegate's headset receiver must be "easy to grip". Channel switches should be easy to locate and switch with your finger, and the channel number should be visible from any angle. The receiver must be fully charged for the duration of the conference. The location of the booth (interpreter booth) for SI must be booked in advance.
Depending on the type of distribution of language channels, simultaneous translation systems can be divided into wired and wireless. Wired language distributors are usually installed in concert halls. More common and widely used are wireless systems; they are portable and easy to install in the appropriate room.
Portable wireless SI systems are used at indoor and outdoor events.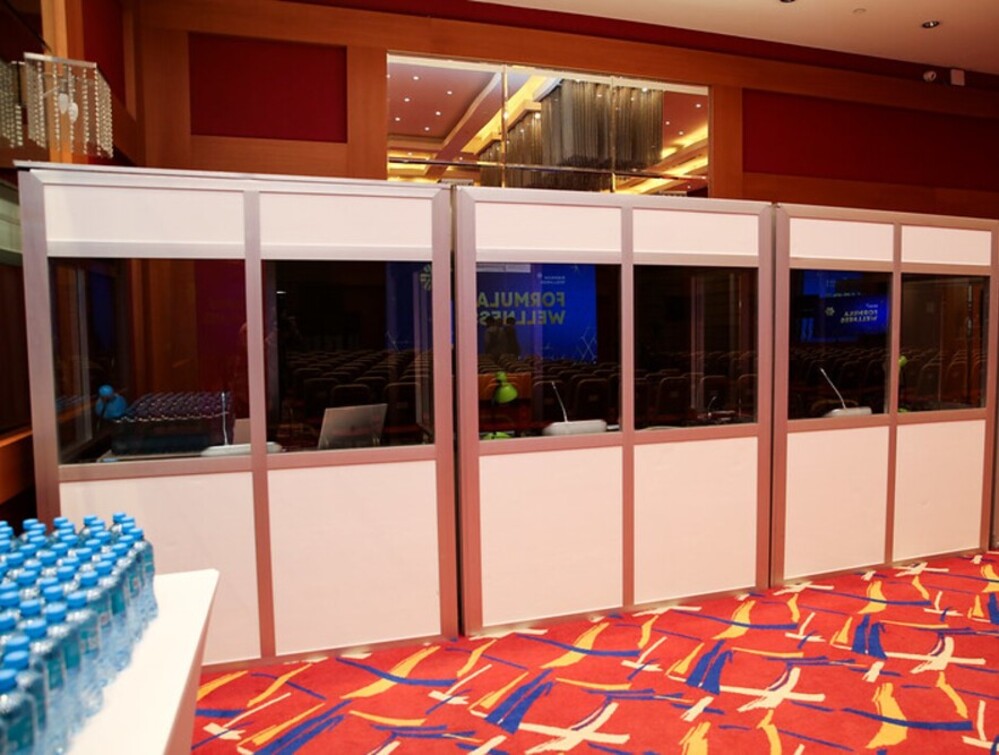 Simultaneous Interpretation systems at Konsis Group
You can rent as well as have installed and integrated equipment for SI from Konsis Group. Our employees will ensure the operation of the Simultaneous Interpretation system (devices, devices for speech translation) on a turnkey basis – all you have to do is use the ready-made solution.